It is with great sadness that we announce the passing of our founder, Charles D. McVean. On Sunday, June 6, 2021, Charlie transitioned surrounded by his family at Baptist Memorial Hospital.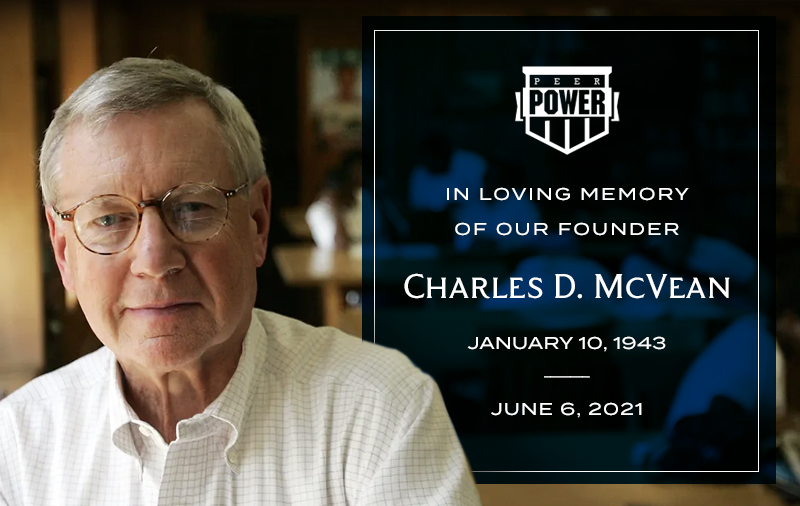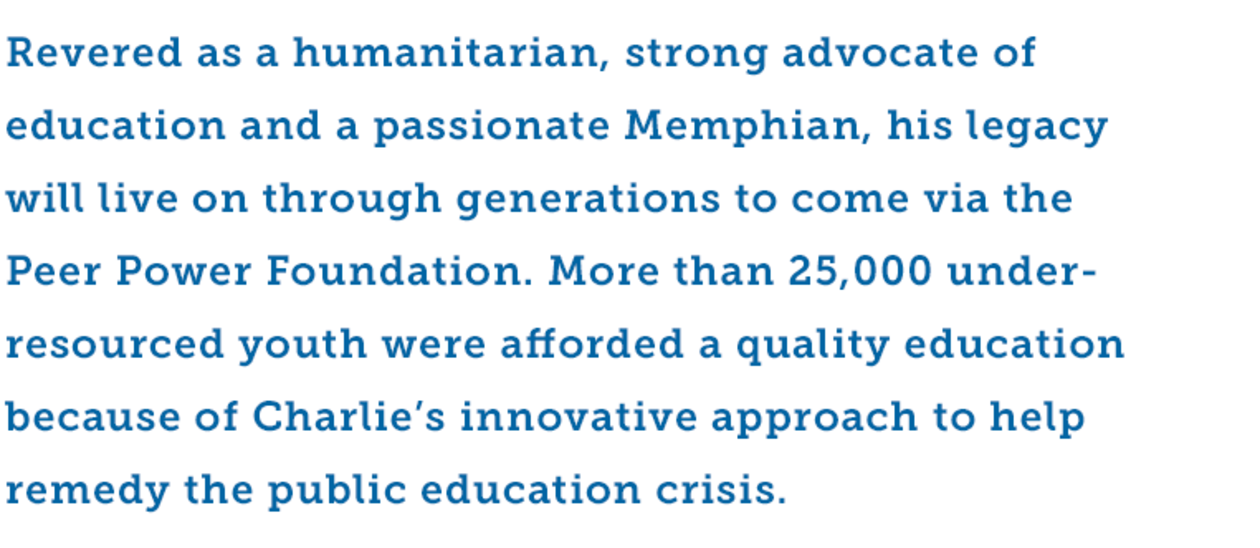 Everybody hears the stereotypes of inner city youth… yet, Charlie saw something different. He had a vision to empower students with training and financial support to work with their peers. 17 years later, Peer Power has served more than 25,000 students in Memphis-Shelby County Schools and has offered meaningful employment and professional development for thousands of young Memphians.
Bill Sehnert, Executive Director of Peer Power stated, "I admire Charlie for so many reasons… Charlie's tenacity to pursue the improbable, and for some the impossible. Charlie saw the Big River Crossing/Harrahan Bridge as a link from the past to the future in the devleopment of Memphis as a tourism mecca. He also saw Peer Power as the engine for the development of our future workforce."
CHARLIE'S PASSION WAS UNMISTAKEABLE.
His drive, insatiable. His vision, innovative. And his entrepreneurial spirit, unquenchable. Whether family, business, philanthropy, inventive ideas, or civic advances, he treated them equally with his passion, drive, commitment, and tireless energy.