Carroll Brunthaver Scholarship
The Peer Power Foundation is accepting applications for the Carroll Brunthaver Scholarship for high school students in Memphis wishing to attend the University of Memphis this fall. 
Peer Power recognizes that many Memphis high school students are in need of financial assistance to continue their education during these difficult times. To help local students continue their important learning journeys, Peer Power is administering funds to help students attend the University of Memphis through the Carroll Brunthaver Scholarship.
Carroll Brunthaver was an avid champion of education and a relentless supporter of Peer Power. In October 2020, Carroll Grant Brunthaver Jr., loving husband and father of two children, passed away at the age of 88, and his friends, family and colleagues established this fund in his honor.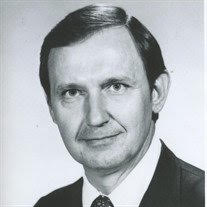 Carroll earned his Ph.D. in Agricultural Economics from Ohio State University and went on to become a Research Economist at Cook Industries in Memphis. He then served as the Assistant Secretary of Agriculture for Domestic and Foreign Affairs, under the Nixon Administration in Washington, D.C. Additionally, Carroll served as President of the Commodity Credit Corporation and Chairman of the Federal Crop Insurance Corporation. Carroll and his family later moved back to Memphis, where he became the co-founder and CEO of Sparks Commodities Research Firm (currently known as Informa). Carroll finished his career at McVean Trading and Investments in Memphis, where he traded managed futures.  
Award: Starts at $5,000 (varies based on financial need) 
Scholarship Criteria
Peer Power will consider three areas of measurement for the selection and awarding of the Carroll Brunthaver Scholarship.
Academic merit – Attention will be given to transcript (including course rigor and GPA) and standardized test scores, along with awards and accomplishments.
Volunteer impact – Including work as an organizer and leader of school and/or community volunteer activities.
Strong personal character – Demonstrated through recommendation letters and a 250-word essay written by the applicant.
Eligibility Requirements
Graduating high school senior from one of the following Peer Power partner schools: Douglass High School, East High School, Hamilton High School, Kingsbury High School, Melrose High School, Ridgeway High School, Whitehaven High School.
Be a graduating high school senior who is admitted to and plans to attend the University of Memphis.
Can demonstrate financial need via FAFSA or CSS Profile.
Have a cumulative GPA of 3.0 or higher as documented via an official high school transcript.
In addition to meeting the eligibility requirements, candidates must submit a 250-word essay.
Deadline to apply is July 18, 2022
Resume and Essay Writing Workshops
THINKING OF APPLYING?
Attend two free virtual workshops for tips on writing your resume and scholarship essay.
Saturday, July 10
Resume Writing 10 – 10:50 A.M.
Essay Writing 11 – 11:50 A.M.